Seamlessly import detailed WooCommerce Products
Single site
$99.00 / year
$49.50 savings (50% off*)
1 site
Single Store
Plugin Updates
Premium Support
Get Started →
Unlimited
$199.00 / year
$99.50 savings (50% off*)
Unlimited sites
Unlimited Stores
Plugin Updates
Premium Support
Get Started →
You are fully protected by our 14-day money back guarantee. All prices in USD. Special introductory pricing, all renewals are at full price.
Bulk import 10,000+ Products
Our customer reviews are proof that Product Importer Deluxe bulk imports 10,000+ Products into WooCommerce.
Simple Products
Variable Products
Product Varations
Grouped Products
Subscription Products
External Products
Virtual Products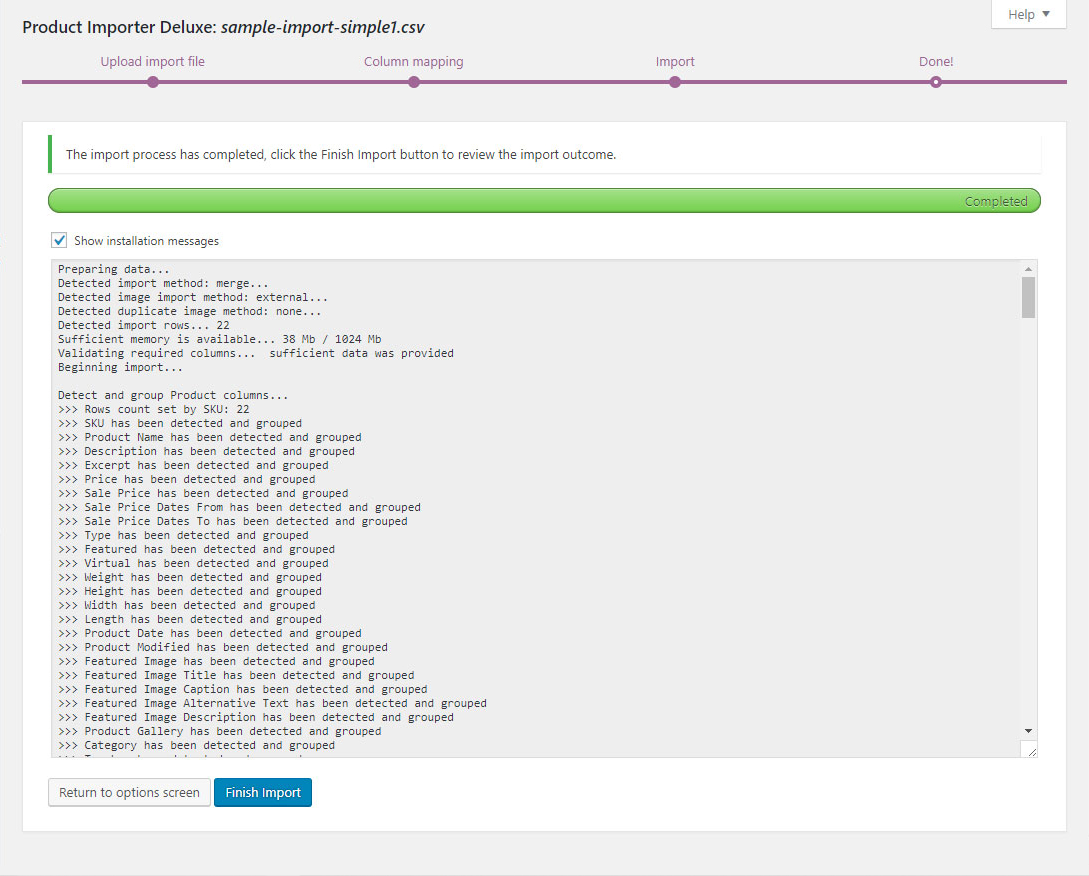 Native import support for 100+ WooCommerce Extensions
WooCommerce Subscriptions
WooCommerce Multilingual (WPML)
WooCommerce Custom Fields
WooCommerce Ultimate Multi Currency Suite
Simple SEO Meta Tags
YITH Brands
Jigoshop SEO Deluxe
Ultimate SEO
Yoast's WordPress SEO
Custom Fields
MP3 Player Plugin for WordPress
Product Vendors
WooCommerce Measurement Price Calculator
All in One SEO Pack
Advanced Google Product Feed
Related Products
Wholesale Pricing
… and more free and Premium Plugins.
Native WooCommerce Data Fields & Custom Field Import
Import various Product Types including Simple, External, Virtual, Variable, Variations, Simple Subscriptions and more!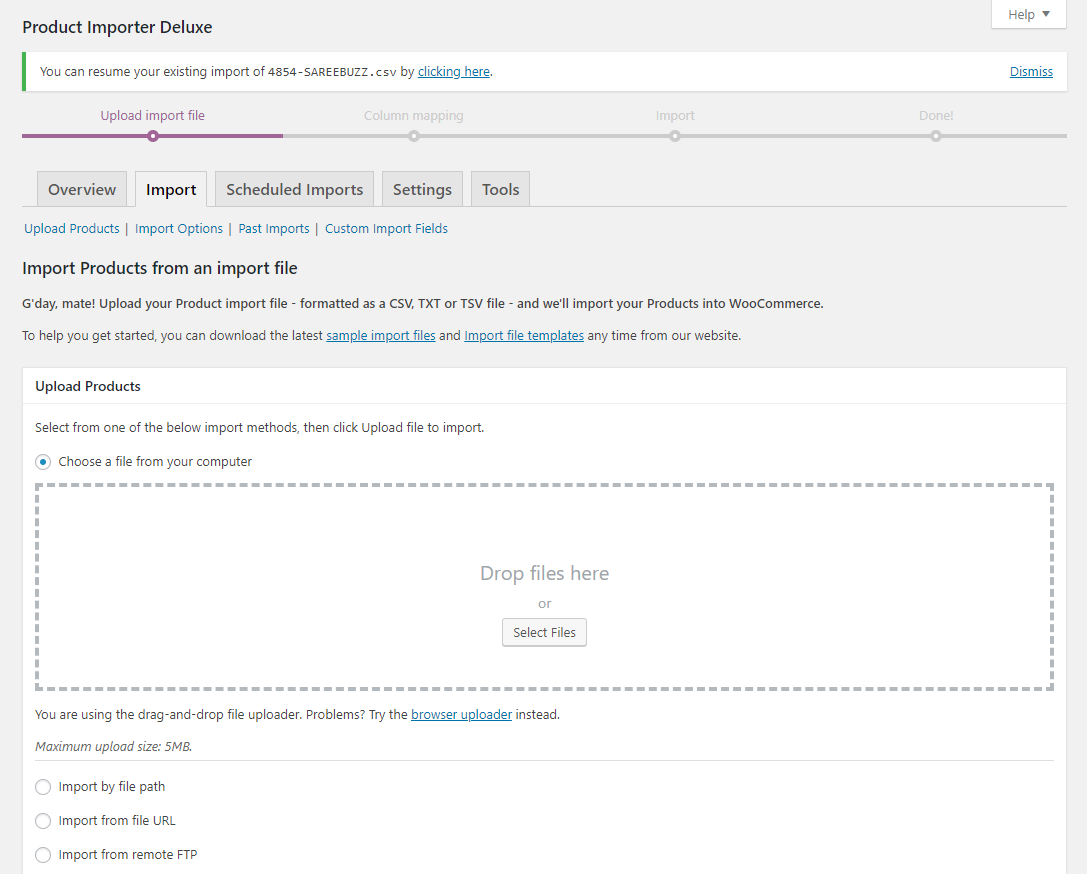 Upload your Excel spreadsheet, we'll do the rest!
Bulk import Products into WooCommerce with ease with our intelligent column and data type detection.
If you are starting from scratch or migrating from another e-Commerce platform check out our sample Product import files and Product import templates.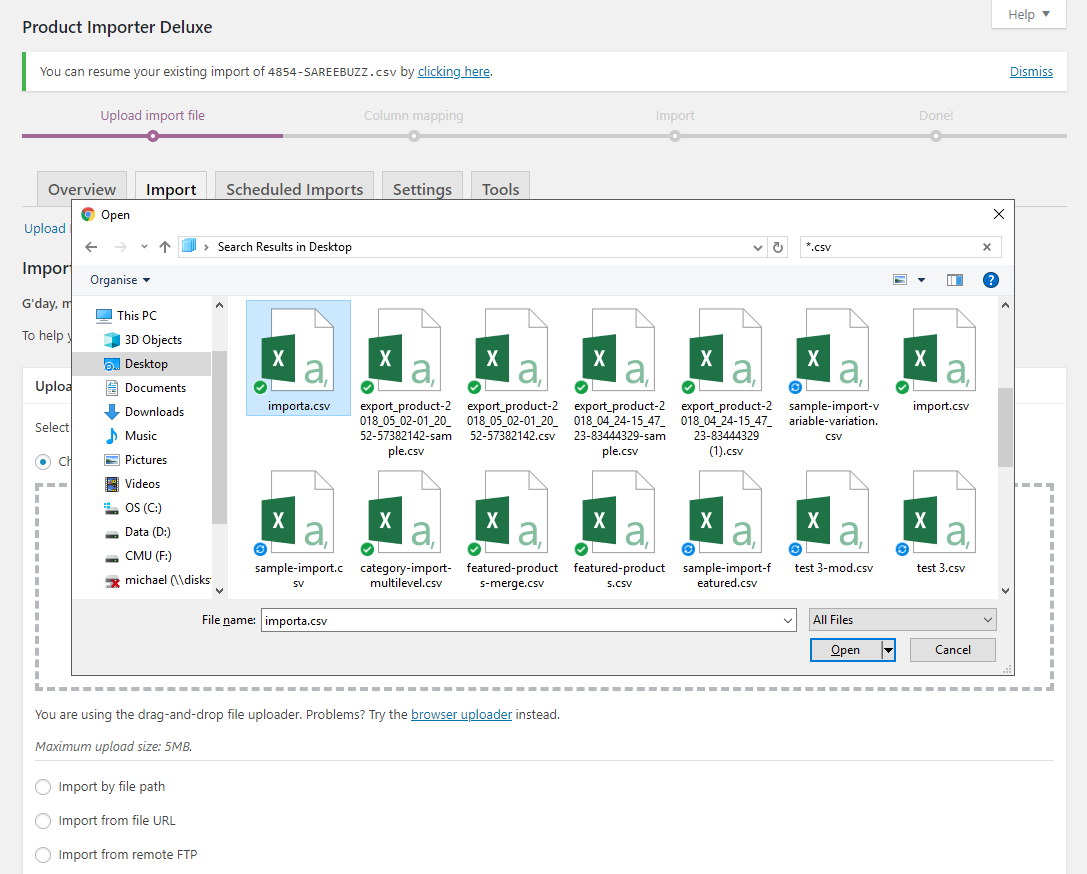 Powerful Product Attribute controls
With support for importing Global and per-Product Attributes we make it easy to link Product Attributes with Product information to be imported into your WooCommerce store.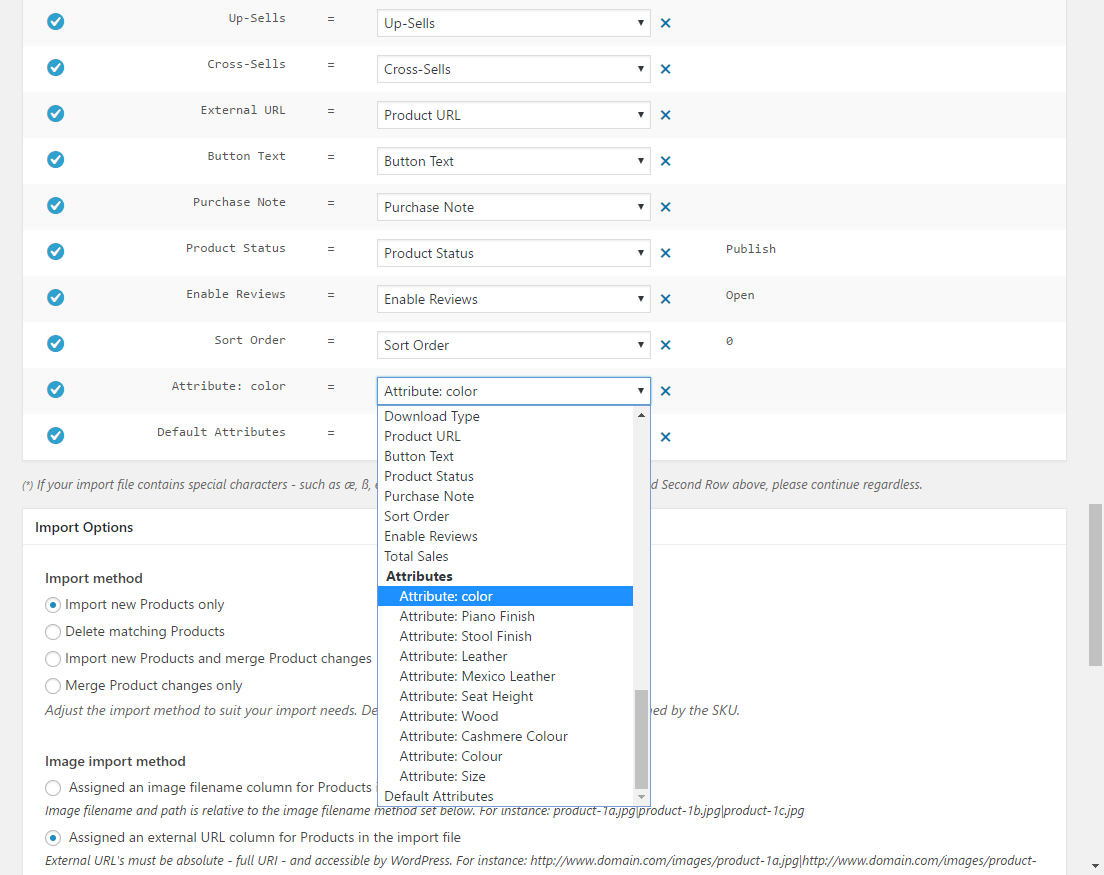 Compare free and Pro features. Why go Pro?
Pro
Free
Overview
Import Simple Products
Import Product Variations
Import Subscription Products
X
Native Import for Popular Plugins
X
Feature image with preview
X
Real Time Logging
X
Premium Support

We are here to help you succeed using our Plugins. Expect prompt, honest and detailed support when you need it.

X
Import Filetypes
Excel spreadsheet (XLXS)
Excel spreadsheet (XLS)
CSV
TXT
TSV
View all features
Meet our happy customers
Trusted by WooCommerce store owners, developers and professionals.
Can't live without it ;-)
Extremely useful with fast and brilliant support. Thanks!
Plantus ★ ★ ★ ★ ★
This is a great plugin, does exactly what is says
I got Product Importer Deluxe as it includes Store Exporter Deluxe at a reasonable price. I have an issue with importing Stock by location, this plugin does it and works very well. The support is amazing especially Byron. He helps to the extend, even with importing. Thanks to him.
Msharine ★ ★ ★ ★ ★
Highly recommended!
This is a great plugin, I got the bundle with Store Importer Deluxe and Store Exporter Deluxe. When I had questions about exporting and importing subscription product variations, support was quick to reply and was able to help me resolve my issue.
Robert Tilton ★ ★ ★ ★ ★
Visser Labs offered top-notch product support for the Store Exporter plugin!
Couldn't be happier with the purchase!
Matthew Upton ★ ★ ★ ★ ★
This Plugin, alongside Store Exporter Deluxe, is the linch pin of our website stock management.
Great work guys, on the Plugin and the support.
Luke ★ ★ ★ ★ ★
Thanks for your help and creating this easy to use Plugin.
Don't know how you do it, but it makes my life a lot easier.
Brandon Lawrence ★ ★ ★ ★ ★